Hello, first of all, I tried both servers : https://counterwallet.io/ (Coindaddy and Counterwallet).
I have enough funds to cover the fees : BTC and XCP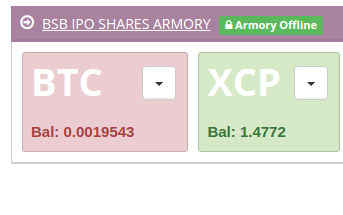 I tried to create an Asset, but I get this error
Sorry, we got an error when trying to do the requested action: 'JSON-RPC Error:
Type: Server error

Code: -32000

Message: Got call_jsonrpc_api request error: result is None

' (API method: create_armory_utx).

If this persists, please click on the question mark button on the top right-hand corner of the screen for support options.

I suspect it comes from the bitcoin wallet type (armory offline).
Do you have any solution ?